| | | | | |
| --- | --- | --- | --- | --- |
| Dow Jones 32,900 (-0.94%) | S&P 500 4,109 (-1.20%) | Nasdaq 12,013 (-0.98%) | | Bitcoin $29,822 (+4.36%) |
Last week ended slightly down overall to kickoff the month of June but otherwise last week was mostly flat given recent movements. The tight job market is affecting businesses differently these days as American small businesses are pulling back on hiring in a tight and expensive market, leaving most job seekers targeting larger firms. As labor, supply, and transaction costs continue to rise, the question we are asking is what impact will this have on family-ran businesses?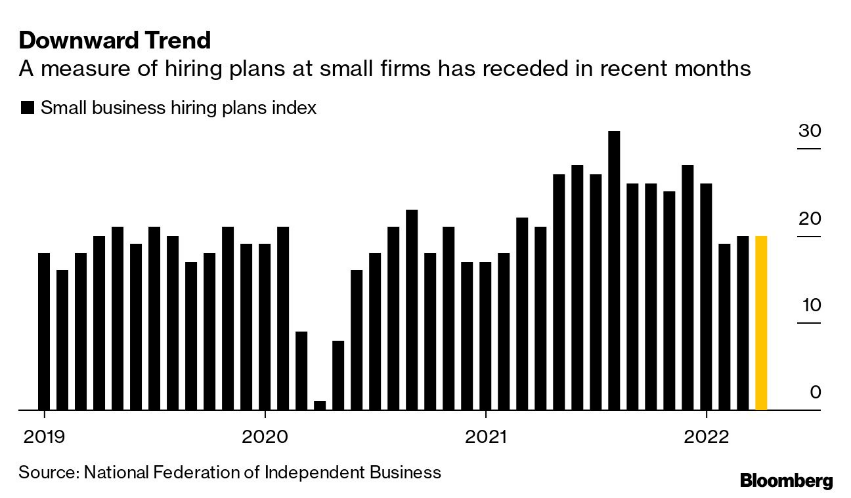 We are also keeping our eye on the oil sector. Of particular interest is OPEC's response to rising oil prices and the supply vacuum from Russia being disconnected from Europe. Saudi Arabia has boosted their output recently, but that is only bringing them to their yearly average after down COVID years. We are watching middle east production and whether supply will meet demand in the face of a global shift away from fossil fuels?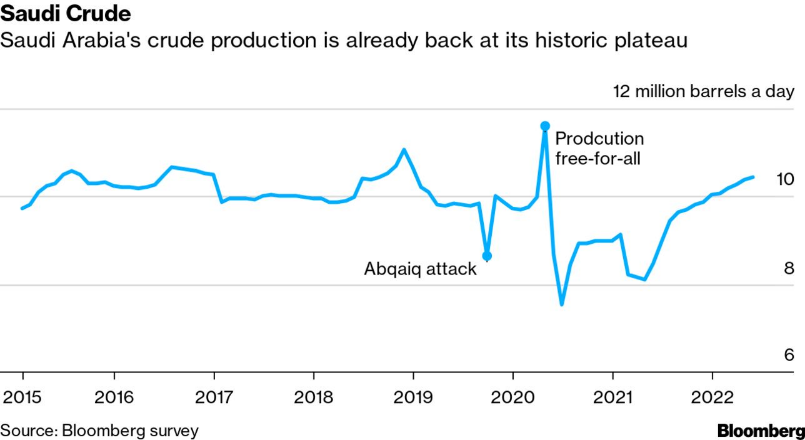 Noteworthy News
The greatest bubble. Add black swan investor Mark Spitznagel to the list of corporate titans who are sounding the alarm on the economy. The Universal Investments founder says the financial system is most vulnerable to "the greatest credit bubble of human history." Were it to pop, he said, it'd "be the most catastrophic market failure that anyone has ever read about."
Consumers are the big losers in today's booming industrial economy, Conor Sen writes. While a strong manufacturing and construction backdrop lowers the chances for a recession, it means higher prices will continue for most basic goods. Consumers need to be prepared for things to stay expensive.
OPEC+ agreed to open its oil taps faster in the summer months, a gesture of reconciliation to the US that nevertheless keeps Russia at the heart of the cartel. The modest supply boost — amounting to just 0.4% of global demand over July and August — may ease tight markets. But it leaves unanswered the question of whether the US can turn Saudi Arabia into an ally in its campaign to economically isolate Russia. 
Important events this upcoming week
Tuesday: California primary election. Earnings expected from JM Smucker, Smartsheet, Dave and Buster's Entertainment, and Cracker Barrel
Wednesday: Earnings expected from Campbell Soup, Five Below, and Brown Forman Corp.
Thursday: Jobless claims. Earnings expected from Nio, DocuSign, Vail Resorts, Signet Jewelers, Stitch Fix, and Rent the Runway
This weekend: The Belmont Stakes is Saturday