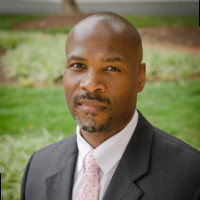 Bryan Beamer
Founder and CIO
Bryan Beamer is Founder and CIO at iPlan where he advises individuals and business owners on strategic planning concerns, including their personal assets, trusts, estates, foundations, and endowments. Prior to iPlan, Bryan was a Partner at Gartenhaus Financial and served as Senior Advisor at Convergent Wealth Advisors where he advised Ultra-high net worth clients on a wide range of investment planning strategies including alternative investments and tactical wealth planning.
Bryan has been advising clients since 2004 and has been in the financial industry since 1998. His licenses include the Series 7, 63, and 65 and state-required Life and Health insurance licenses, the Accredited Portfolio Management Advisor certification (APMA®), and the Chartered Federal Employee Benefits Consultant designation (ChFEBCsm).
Past accomplishments include:
Board Advisor for the American Cancer Society – National Headquarters Atlanta, GA
Board Member VA Suburban Hospital – Alexandria, VA
Board Member Make-A-Wish Foundation, Mid-Atlantic, VA
Estate Planning Council of Montgomery County, MD
Keynote Speaking Engagements:
American Cancer Society
Ameriprise Estate and Tax Planning
Various Chamber of Commerce
US Dept of Defense, Pentagon
Social Security Administration, N. VA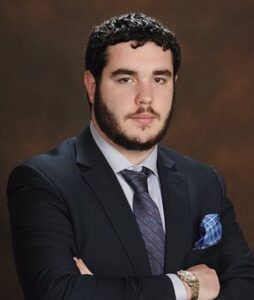 Stefano Brugnerotto
Wealth & Business Consultant
Stefano is a serial entrepreneur from Bethesda MD who founded his first business in middle school. After receiving his International Baccalaureate diploma from Our Lady of Good Counsel High School, Stefano studied finance at Loyola University Maryland where he received a BBA in Finance.
While in college, Stefano purchased DMV Events & Entertainment and has brought the company from a producer of local comedy events into an in-house event, television, and performance production operation. Stefano is the Co-founder, Chairman, and CEO of Save Pharmaceutical where he is leading the charge against systematic pharmaceutical distribution inefficiencies with the goal of lowering healthcare costs. He also serves on the board of Save's 501(c)(3) nonprofit partner, the James Hollister Wellness Foundation, of which he is also the Co-founder.
With additional learning certifications from Oxford, Harvard, and Cambridge Universities, Stefano is a student of finance with a strong track record of understanding both the markets and essential financial planning practices for businesses and individuals. He serves iPlan as a portfolio manager and associate, specializing in assisting small business owners with their personal and occupational planning needs.